A graded, self-access language course in 6 parts.
By the order of OPERA MULTIMEDIA (Milan, Italy).

Devised and written by Brian Howe.


Credit Line was originally developed by Multimedia Initiatives Limited, a subsidiary of the Jacaranda Group Limited. All rights reserved.


The property rights of the CD-Rom and on-line CREDIT LINE products have been converted by Opera Multimedia and belong to Opera Multimedia and MMI.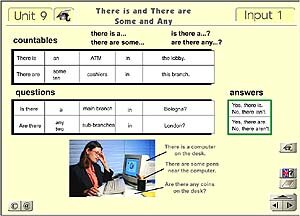 The complete media offer of CREDIT LINE:

On-line

CD-Rome

Books & Cassettes
is available through www.eurolearning.com.