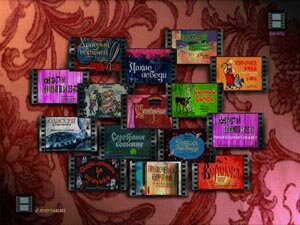 A wonderful present for babies and children!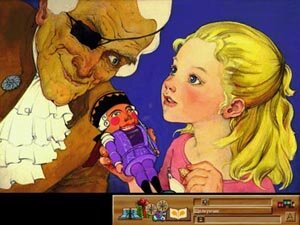 The production of this project, the first one from this serial, may be considered as CompactBook's effort to return to the growing generation the best examples of illustration for children; unfortunately, a mighty stream of video production of rather doubtful quality has managed to 'push them out' of today's market.

The tales may be watched in automatic regime as well as in hand regime.

Each tale lasts from 10 to 40 minutes.

Every separate picture from any tale may be easily transformed into one of those two games: a puzzle or a hide-and-seek.

The program is easy to manage even for a child of 3-4 years old.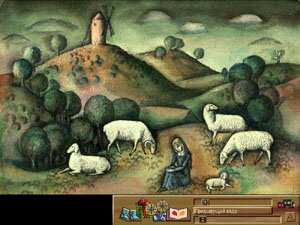 A special option for the youngest users is provided in this program, that one to start it in the 'protected' regime. In this case your baby won't be able to escape from the program without your help or to switch it over for another task. You can leave your child in front of the PC without any risk of occasional disturbance of tuning or disappearance of your files.

The 15 tales that were included in this issue belong to the golden treasury of the world literature for children; they are selected in such a way that either a little baby or a schoolboy fined something interesting for his age.

THE HEN NAMED RYABA

BURATTINO'S ADVENTURES

WILD SWANS

THE BRAVE TAILOR

TALE ABOUT THE GOLDEN ROOSTER

ODYSSEA

THE NEW CLOTH OF THE KING

MARY POPPINS

MARY POPPINS TELLS A TALE

THE NUTCRACKER

THE SILVER CLOG

THE LITTLE MUCK

THE STICKY VEAL

GRANNY SNOWWIND

JABBERWOCKY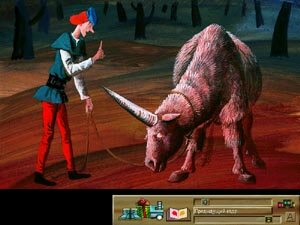 System requirements:
IBM PC 486DX2x66, RAM 8 Mb, SVGA 640x480x256 colors (800x600xHiColor recommended), Windows 3.11 or higher, CD-ROM drive, mouse, 16-bit sound card.